If writing music were easy, I doubt we'd stick with it. One of the reasons we write is because it's not always easy. Sometimes, coming up with music that sounds great means working and reworking. It's a process that takes time and experimentation.
But that battle of getting music right is the "fun." In some ways, the longer it takes to get a finished product, the prouder you might feel when it's done. Struggling is to be expected in the arts.
---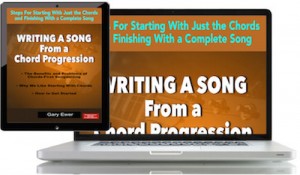 If you like starting your songs by working out a chord progression, you need this eBook guide: "Writing A Song From A Chord Progression." It shows you, step by step, how to avoid the pitfalls like boring melody and unfocused lyrics — problems that can occur when you start your songs with chords.
---
So when you've got those first ideas for a song working but it's not sounding right yet, it's usually for this reason: individual song elements are working at cross-purposes.
Here's a simple example of what I mean. Let's say that you've written a song about losing at love. But the chords and backing rhythms sound kind of jaunty and playful. It could be that you worked out the instrumental aspect of the song, you liked what you heard, and then you tried to use it for a sadder, more introspective lyric you've been mulling over.
In fact, most editing that happens with the basic components of a song is mainly solving the problem of elements working at cross-purposes.
Let's see if we can speed that editing process up. Here are four common ways that elements work against each other:
---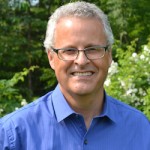 Written by Gary Ewer. Follow Gary on Twitter
"The Essential Secrets of Songwriting" 10-eBook Deluxe Bundle comes with "Fix Your Songwriting Problems – NOW." Read about today's deal here.