What You Need to Know About the Rhythms of Your Melodies
Most of the time you probably don't think a lot about the rhythms you use for your melodies. That's because the rhythm is usually determined by the lyric. The words you use will tell you what the rhythms are going to be.
---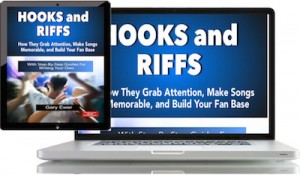 Many songs live or die on the quality of its hook. "Hooks and Riffs: How They Grab Attention, Make Songs Memorable, and Build Your Fan Base" show you how great hooks are usually essential to a song's success. It's part of the 10-eBook Bundle.
---
But there's more to it than that. Think of the following three well-known songs, and, from a rhythm point of view, try to determine what they each have in common:
Three very different songs, but they all show a characteristic that's an important part of building musical energy: the rhythm of the verse melody (or in the case of "One Night In Bangkok", the rhythm of the verbal patter that makes up the verse) is busier than the rhythm of the chorus melody.
And again, we're talking about the rhythm of the words being used. For those three songs, the verse melodies sound busier and use more complex rhythms than what we find in the chorus. For each of those songs, the chorus settles down to a predictable, even delivery.
"If You Don't Know Me By Now" shows that the difference between verse rhythms and chorus rhythms can be quite subtle. The verse in this song has an almost improvisatory feel, before it finally locks in to a strong, predictable (and less busy) rhythm for the chorus.
This observation often surprises songwriters, because there's a notion that everything gets busier in a chorus. And instrumentally, that's probably true. Song choruses build up a lot of musical energy by increasing the instrumentation and basic musical activity.
But vocally speaking, musical energy increases by building on emotional energy, not usually rhythmic energy. And the best way to do that is to allow the voice to settle into a strong, rhythmic pattern, as well as to allow the voice to linger on emotionally strong words.
If you're looking for a way to make your song choruses a bit more exciting, you can go a long way to finding a solution by making sure that your song's chorus features a melody that locks into a rhythmically strong, rhythmically predictable pattern.
---
Written by Gary Ewer. Follow Gary on Twitter.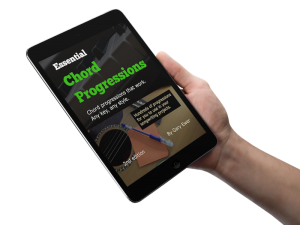 Sometimes all you need are lists of chords to get the songwriting process started. The Essential Secrets of Songwriting 10-eBook Bundle includes "Essential Chord Progressions" and "More Essential Chord Progressions." Use the suggested chords as is, or modify them to suit your own songwriting project.
Posted in
songwriting
and tagged
busy
,
chorus
,
difference
,
emotion
,
energy
,
Melody
,
music
,
pattern
,
rhythm
,
Simply Red
,
songwriter
,
songwriting
,
subtle
,
verse
.
5 Characteristics of Great Song Lyrics
How the Rhythm of a Melody Changes as a Song Progresses
Why Hooks are So Important to Pop Songs
I'm Gary Ewer. For years I've been helping songwriters understand the basic fundamentals of good songwriting. I do that mainly through the free articles on this blog, and also through my 10-eBook bundle. If you lack consistency in your songwriting, and you want to take your abilities to the next level, everything you need to know is in that bundle package, so please take a look at those ebooks. And if you want to browse through the more than 2300 posts in the blog archive, scroll to the bottom of this page.
Please feel free to leave a comment at the end of any article. I love reading what others are thinking about music.
About Gary Ewer
Power Up Your Songwriting Skills!
$37 USD (Immediate Download)
or READ MORE
Got good songwriting instincts? Those instincts
might
be letting you down. Get "The Essential Secrets of Songwriting" 10-eBook Bundle, and get the skills you need to write great songs
consistently!
---
Stay Connected!
Read More Articles From the Archives: