What is your favourite writer's block solution?
____________________
Read more about how "The Essential Secrets of Songwriting" 6-eBook Bundle – Learn how to write good music by learning the secrets used by hit songwriters.
____________________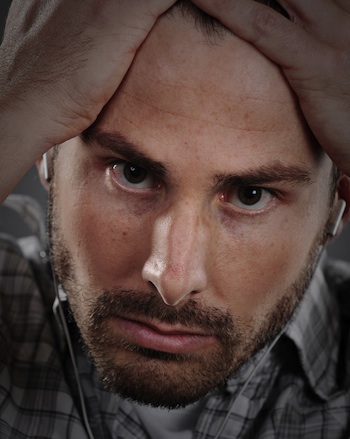 The creation of good music is based on certain principles, and not so much on rules. At times, though, when writer's block has left you unable to come up with anything good to write, you almost wish there were rules. Then at least you could follow a set of steps and you'll be back to writing again in no time. Kind of like fixing a car; for someone, like a mechanic, who knows what they're doing, there are many possible causes for the break-down, but a mechanic following a list of steps can usually fix it.
One of the problems with songwriter's block is the lack of consensus among composers regarding definition of the term. It's normal to have songwriting ideas dry up after you've been working for a while, but that's not necessarily an indication of writer's block.
You might spend 3 hours working on your song, and only have a few seconds of actual music to show for your efforts. Again, that's not at all an indication that writer's block has set in.
Here's a list of eight statements that pertain to songwriter's block. Most of them are points that I truly believe. It is my opinion that if you agree with these 8 statements, writer's block doesn't grab hold of you very often. What do you think?
Inspiration should not be a requirement for writing.
The creative process starts with writing, and inspiration then quickly follows.
Songwriters need to create a daily, or almost daily, schedule that is their time to write – no distractions, and no exceptions.
Waiting to feel inspired is not the best way to cure writer's block.
A normal writing session should be 20 minutes to an hour in length.
Having ideas dry up during a writing session is normal, and not an indication of writer's block.
Feeling uninspired is not a reason to avoid writing.
When you feel unable to create musical ideas, try other art forms, such as painting, short story writing, dancing or listening to music.
Of all the statements listed above, I believe point #3 is the most helpful one. Songwriter's who create for themselves a daily schedule of writing, where "daily" means 5 or 6 days per week, benefit from the discipline that songwriting usually requires.
Please feel free to comment below – I welcome your thoughts.
______________
Written by Gary Ewer. Follow on Twitter.
Download "The Essential Secrets of Songwriting" 6-eBook Bundle, which includes "How to Harmonize a Melody", a great way to learn how to add chords to melodies.