Download "The Essential Secrets of Songwriting" 6 E-book Bundle. Become a top-level songwriter, starting now.
_________
My experience is that most songwriters can start a new song at the drop of a hat. That's almost never a problem. The difficulty is finishing it. Those initial ideas that coalesce into something of a musical embryo represent, for most writers, the most enjoyable stage of songwriting. It's exciting to conjure up ideas, your creative mind skipping ahead and wondering if you're writing what could be a world-class hit that will be hummed by the coolest people. And then: nothing. Those ideas just seem to fizzle without even a "poof", and you're left feeling as musical as lint. What happens? Why are songs so easy to start, but so hard to finish?
To a listener, a song is a collection of melodies, chords, lyrics and instruments. But to songwriters, there's a crucial component that must always be considered: form. Form dictates how those components go together. To the average person, a building is a collection of doors, walls, floors and ceilings. To an architect, what's far more important is: how does it all fit together, both structurally and aesthetically.
As a songwriter, the "how-does-it-all-fit-together" question is form. Done well, a song's form should be seamless, almost invisible, and certainly inconsequential from the listener's point of view. Without strongly considering form in the process of songwriting, however, songs can come across as disorganized. And without considering form, songs are hard or impossible to finish.
It's why I dealt with this issue first and foremost when I wrote "The Essential Secrets of Songwriting".
So why does form play such an important role in the finishing of a song? It's because while bursts of inspiration may have led to the creation of those first musical ideas, form is what tells you what to do with them.
Form can also expose problems that you can solve right away, making the songwriting process easier. For example, it's form that tells us that chorus melodies should reside in a higher pitch plane than verse melodies. Noticing early on that the melody you intend to use for your chorus happens to be lower means you can solve this right away, and make it all the more likely that you'll finish your song.
Here's a list of tips, ideas and suggestions, all relating to song form, that can make it more likely that you'll finish the next song you start.
Draw a map of your song. Here's one way to do it: On a piece of paper, draw a time horizontal time line, and start sketching in formal sections (Verse, Chorus, etc), lyrics and any melodic bits you've been inventing. The more you can sketch, the better. As you work on your song, keep revising your map. The map gives you a bird's-eye view of your song, and keeps form first and foremost in your mind.
Draw maps of your favourite songs. The best way to get a handle on form is to see how it works in other successful songs. If you don't know what to call a section, just label it for what it sounds like. For example, you may not know if a certain instrumental section is a bridge, or perhaps simply an instrumental version of a verse. So just call it "Instrumental", until you get a clearer idea. And there may actually be no correct answer.
If you find your song hard to finish, you may find that you're using components in "the wrong order". Try starting with a chorus instead of a verse.
Analyze your lyrics. Be sure that verse lyrics describe situations and chorus lyrics focus more on emotional responses. Be sure that verse-only designs present relatively complete thoughts.
Control your song's energy. It's OK for a song to keep a fairly flat energy line, maintaining the initial energy throughout. But songs that show contour in their energy levels should end with the same or higher energy than they started with.
____________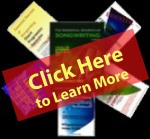 "The Essential Secrets of Songwriting" 6 e-book bundle will show you how to write great songs, harmonize your melodies, and give you hundreds of chord progressions in the process.
PURCHASE and DOWNLOAD the e-books for  your laptop/desktop