I'm a fan of any songwriting process that requires concentrating on the melody first. The main reason I like melody-first writing is that you're concentrating on the part of a song that's the most hummable, and the easiest for someone to remember.
If there is one criticism I have of melody first processes, it's that you might feel reluctant to adjust your melody to fit the lyrics that you eventually pair up with it. It's important, no matter how excited you are about this new tune you've just written, to be willing to make changes as you start adding other elements.
---
"The Essential Secrets of Songwriting" 10-eBook Bundle shows you every aspect of how great songs work, and how to apply those ideas to your own songs. Stop reinforcing errors you've been making for years!
---
When it comes to adding lyrics to melodies, you'll notice something important: how the melody moves can greatly affect how we hear lyrics. Another way to say that is: We like hearing the emotion of a melody being influenced by the emotion of a lyric.
There are several songs we can look at that show this strong relationship between what a melody is doing and what lyrics are doing. Here are three:
"How Deep Is Your Love" (Barry, Robin, Maurice Gibb): The verse lyric lists off all the wonderful qualities of the singer's lover. With each description — each metaphor — the melody ranges higher. We feel the intensifying of the emotion as the tune moves upward. (Notice the downward movement of the melody on "..then you softly leave.") It's a classic textbook lesson on how to pair up a melody and a lyric:
I know your eyes in the morning sun
I feel you touch me in the pouring rain
And the moment that you wander far from me
I want to feel you in my arms again
And you come to me on a summer breeze
Keep me warm in your love, then you softly leave
And it's me you need to show
How deep is your love…
"Blank Space" (Taylor Swift, Max Martin, Shellback): It's actually the 3rd phrase of each verse that's the interesting one. The verses start with a static melodic idea that sits in and around one pitch. But the 3rd phrase is the one that reaches upward. And each time it does, you get this sort of lyric paired up with it:
Oh my God, look at that face…
So hey, let's be friends
  I'm dying to see how this one ends…
Find out what you want
  Be that girl for a month…
Oh my God, who is she…
Each line of lyric represents a sudden burst of emotion that gets propelled upward along with the melodic leap.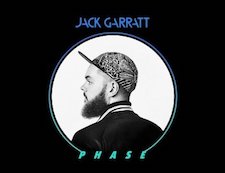 "Worry" (Jack Garratt): Here's an example of the opposite effect — the downward-moving melodic idea that gets paired with a line the describes despair or sadness. In the verse, the opening melodic gesture is upward, but is quickly followed by an ever-descending line as he describes what's wrong in his life:
My nights are broken up by the sounds of women I'll never meet
And when my eyes are closed I can start to feel you staring at me
The right side of my bed has always left me feeling stuck in between…
I don't want to make it sound as predictable as it might seem. Yes, it's possible to have uplifting lyrics that feature a mainly downward melody. But I want to point out that if you've never considered it before, how your lyrics and melody partner up can be a vital part of how they're heard by your audience.
The best way to think about and analyze this part of your songwriting is to make a line drawing that represents your melodic direction, and then write the lyrics underneath that line. Observe how your melody moves up and down, and notice which words in your lyrics happen at every twist and turn of the tune.
---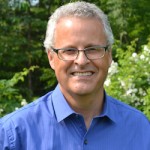 Written by Gary Ewer. Follow Gary on Twitter.
If you like starting songs by working out the chords first, you need a proper method that makes sure your melody doesn't suffer. "Writing a Song From a Chord Progression" shows you exactly how to do it, and how to avoid some typical pitfalls. It's part of "The Essential Secrets of Songwriting" 10-eBook Bundle.