There is an important aspect of a good song melody that the average listener is not much aware of: shape. Good melodies need an engaging shape — something that is memorable, enticing, and (at least relatively) easy to sing.
In fact, song melodies need even more. They need to partner with a lyric so that the ups and downs of the tune work well with the emotional ups and downs of your words.
---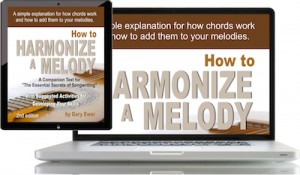 Do you know how to add chords to that melody you just thought up? "How to Harmonize a Melody" shows you how to do exactly that. It shows the secrets of harmonic rhythm, identifying the key of your melody, chord function, and more. It's part of "The Essential Secrets of Songwriting" 10-eBook Bundle.
---
A good melody also needs to partner with a chord progression; the melody needs to ride atop the chords as a kind of perfect adornment for the progression.
For some songwriters, crafting the perfect melody is one of the trickiest parts of songwriting. Getting something that's tuneful, singable, memorable and catchy is the biggest challenge.
If you find it difficult to get something that really works, take a look at the following list of attributes, and consider it a kind of checklist for improving your melodies.
Repetition is important. Whether it's exact repetition or just approximate, repetition is a crucial part of the underlying structure of a melody. From early rock & roll ("Tutti Frutti" – Little Richard, Dorothy Labostri), to classic rock ("Let 'Em In" – Paul & Linda McCartney), to more contemporary songs ("When I Was Your Man" – Bruno Mars, Philip Lawrence, Ari Levine, Andrew Wyatt), repetition of musical phrases is a key part of the underlying structure of any good melody.
Good melodies have shape. Though it may seem to your audience that melodies go up and then go down, and do so in a random sort of way, the truth is that over the entire length of a verse or a chorus melody, there's a general sense of contour. A melody might start in a lowish range, and then generally make its way higher; it might start higher and generally make its way lower. In so doing, they often move by step, with occasional leaps, so that it becomes a line you can actually draw. And if you do make a line drawing of your melody, it should have a discernible up and down shape, not one that looks like a random up-and-down scratching!
Melodies act as a kind of "decoration" for a chord progression. Try this: play your chord progression alone, with no melody. It should sound like an enticing musical journey in the sense that it targets the tonic chord, often starting and ending with that chord. The melody, once you add it in, should sound as a kind of decoration on top of that progression, where the chords and melody behave as partners, each supporting each other.
Melodies usually stay within an octave-and-a-half. And often, a good melody will be more constricted than that, especially if you consider verse and chorus melodies as separate tunes. Keep your melody from becoming to expansive. As a melody's range expands, its shape becomes harder to perceive, and can be a big contributor to melodies sounding aimless.
Good melodies have a  sense of harmonic direction. We assume that chords need harmonic direction. As I mentioned, they usually target the tonic chord, moving away from and back toward that chord. But on its own, a melody needs to do the same thing. A good melody will have all the chords implied, so that the progression you eventually use isn't so much supporting it as it is partnering with it.
---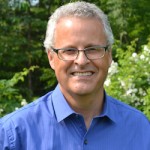 Written by Gary Ewer. Follow Gary on Twitter.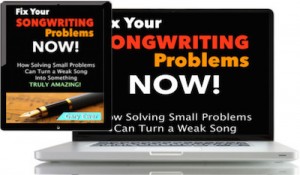 Got a songwriting problem and want a fast solution? How about a quick look at seven of the most common songwriting problems, and some quick solutions:
"Fix Your Songwriting Problems – NOW!" gives you fast answers that you can apply to your songs right away. It's part of "The Essential Secrets of Songwriting" 10-EeBook Bundle, and purchasing it gives you a FREE eBOOK: "Creative Chord Progressions"