Download "The Essential Secrets of Songwriting" 6 E-book Bundle. Become a top-level songwriter, starting now.
_________
Done badly, a song intro says, "If you wait for a while, someone's going to start singing, but not until I've strummed these two chords a bit longer." Done well, a song intro entices the listener by presenting captivating musical motifs, hooks, or other elements. An intro can set up a song beautifully, or it can be a colossal waste of time. And in a day and age when you've got to charm the listener and do it quickly, a bad intro can cause a potential new fan to click off your song, and onto something else. So don't waste time. Use your song's intro to its best and fullest effect.
I kind of miss the good ol' days when a lot of time, a pop song intro was a carefully composed and arranged nugget. It could almost stand by itself as a tiny miniature musical event. I'm thinking of songs like Chicago's "Call On Me", Dire Straits' "Money for Nothing" (which is a sort of 2-part intro), or Lighthouse's "Pretty Lady".
But there's no reason that a good song intro needs to be long and involved. It just needs to do something. Here are some tips to get you thinking about beefing up your song intros:
If your song's verse features a catchy riff or hook as an underlying structure (like "Money for Nothing"), it will probably serve as a killer intro. Give it a try.
Look for a prominent melodic/rhythmic hook in your chorus, and feature it as the intro. Good examples: Paul Simon's "You Can Call Me Al", or Deep Purple's "Smoke on the Water"
Instead of simply strumming a couple of chords, look for ways to set up a mood by using alternate instrumentation or alternate performance style. It's hard to define this precisely, but The Who's "Won't Get Fooled Again" is a good model, as is The Beatles' "Strawberry Fields" Just use your imagination.
Try developing an alternate melody that can be used as an intro, and will also potentially serve as a connector between the chorus and verse 2. Listen to Procol Harem's "Whiter Shade of Pale" to see how this can work.
And why not try the obvious: no intro at all. There are lots of examples of songs that use no intro. The benefit is that you can dive right in, and grab the listener just with song content alone. It works with high energy tunes (Led Zeppelin's "Living Loving Maid"), and really well with ballads: The Beatles' "Hey Jude."
____________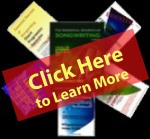 "The Essential Secrets of Songwriting" 6 e-book bundle will show you how to write great songs, harmonize your melodies, and give you hundreds of chord progressions in the process.
PURCHASE and DOWNLOAD the e-books for  your laptop/desktop