I had been asked to write a guest blog post for the good people at Songwriting.net ("The World's Leading International Songwriting Competition"). They proposed several possible topics, and I settled on writing something about lyrics.
My post, "How Words Change as a Song Progresses," can be found on their site right now, and I hope you take some time to give it a read.
I've mentioned before on my blog that I've noticed a definite shift in the kinds of things that songwriters are searching for online. For this blog, the stats show that, more and more, songwriters are looking for information on writing better lyrics, and I applaud that interest.
It used to be that easily eight out of the top ten posts were ones that dealt with chord progressions. That's still the most popular topic, but these days I've seen a steady rise in the popularity of posts that focus on writing better lyrics.
And I've always believed that if you're interested in a legacy for yourself, the quality of your lyrics will take you further than almost any other element within a song.
If you're looking to improve your lyrics, in addition to that blog post you might also check out my most recent video, "5 Characteristics of Great Song Lyrics" on my YouTube channel.
---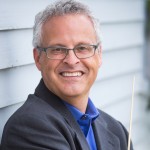 Written by Gary Ewer. Follow Gary on Twitter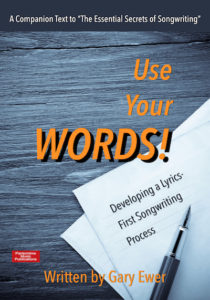 Are you trying to make your lyrics more important in your songwriting process? This eBook can help: "Use Your Words! Developing a Lyrics-First Songwriting Process." Get it as a FREE offer when you purchase "The Essential Secrets of Songwriting 10-eBook Bundle"