New year's resolutions are hard to keep, mainly because the determination to fix something about your life needs more than an arbitrary date to inspire you. If you're like me, you're good for a week or two, but then you slide back into doing whatever it was you were trying to fix.
As a songwriter, though, you have a unique opportunity to use your songwriting skills in partnership with the establishing of a unique new years resolution: Use your ability to write songs to help someone else in 2018. Here's how that might work.
When you think about giving to a charity, you're probably thinking money. What charity doesn't need (or ask for) money? And I think that's great, and if you want to contribute, I say go for it. But then think about how you might use your musical abilities to help needy people and communities in your own state/province/region. Some examples?
Donate your time to a local junior or senior high school to give songwriting clinics and workshops. You'll find that there are lots of young people who need the kind of guidance you can offer. It's a wonderful way to help them to express themselves musically.
Run a fundraising concert in your local area to help raise funds for a cause. Does your local school's band or string program need instruments? Does a community centre near you need funds to keep a youth program running? Organizing a concert might be the kind of thing that you've had experience with, and you can use your own performance and songs as an important part of that effort.
Start a choir. Many schools would love to have a choir program, but they just don't have the teachers with the experience to do it. Talk to your local school's music teacher or administration about setting up a choral group in their school. There are also centres in many regions that are there to help children and youth with autism and other disorders. Music can be a powerful communication tool. Reach out to discover if your unique musical abilities might be used to help establish a musical program.
And there is so much more. If you don't know where to start, you might contact your local municipal government office or community centre and tell them that you'd like to donate your songwriting/musical abilities in some way. They'll know how to direct you.
Reaching out in this way can be the most satisfying kind of new year's resolution you can make. As you watch people respond to your work, you'll hopefully get the feeling that the best kind of resolution is one where someone else is the beneficiary.
To all my readers and followers, I wish you all the best for a successful and personally rewarding 2018!
---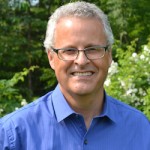 Written by Gary Ewer. Follow Gary on Twitter.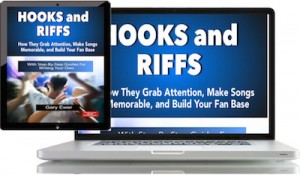 "Hooks and Riffs: How They Grab Attention, Make Songs Memorable, and Build Your Fan Base" – Discover the secrets of how great songs pull listeners in and keep them listening. Then apply those secrets to your own songs.