A song is a musical journey. Like any journey, it has a beginning, middle and end. On a literal journey, you'll visit towns and cities. On a musical journey, those towns and cities are of a different sort: you'll visit keys, melodies, lyrics, and so on.
---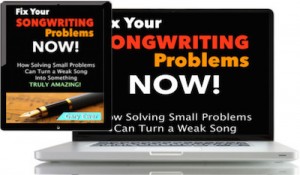 Bad songs are actually incredibly close to being good songs, if only you can identify what's wrong. In "Fix Your Songwriting Problems – NOW!", you'll learn the 7 most common errors that songwriters commit, and then discover the simple solutions. Get the eBook separately, or as part of "The Essential Secrets of Songwriting" 10-eBook Bundle.
---
Let's take that analogy even further:
A Bad Day
Your memories of a real journey will be tarnished if even just one day is a bad one. If, for example, you get ill, or your tour bus breaks down in the middle of nowhere, you'll find that it can negatively affect your memories of the entire trip, often no matter how good the other days were.
With a musical journey, if it has one bad component — a lifeless melody, say — it can negatively affect how you feel about the entire song.
The Cost
For a real journey that you might take, you'll possibly worry about the cost. When the trip is done, you'll add up the bills, and then, maybe even without knowing you're doing it, you'll wonder if the trip was worth it.
With a musical journey, there is a cost as well. Four minutes may not seem like a lot, but in the world of music, it most certainly is. Listeners are, without knowing it, counting the cost, and immediately deciding if it was worth it.
That Amazing Day
On a real journey, you'll think back to everything you did — everything you saw, everyone you encountered, every hotel, restaurant, vista, landmark — and you'll find yourself defining your entire trip based on one of those memories; one of them will rise to the top.
In that sense, if it's a good enough memory, it can wipe out the bad memories you might have made on a trip's worst day.
On a musical journey, every song needs some element that, like your real journey's best day, rises to the top as being your song's most captivating element. It may be something as simple as a wonderful moment in the melody; it might be the song's groove, or a particular line of lyric, but every good song needs some captivating element.
I've mentioned many times on this blog that audiences are better at saying specifically why they like a song than why they don't. For bad songs, they just shrug and say, "I thought it was boring."
But they will get excited about wonderful moments in songs. Like a bad day on a real journey, much will be forgiven if there's a captivating moment that rises to the top.
For the song you're writing right now, and for every other song you ever write, you need to make a recording of it, then listen objectively, and ask yourself, "What is this song's captivating moment?"
And if you can't identify anything that stands up to be noticed, it might be time to do a little editing, and create something for that song that can act as a flag to wave, something for which audiences will say, "THAT'S why I love this song!"
---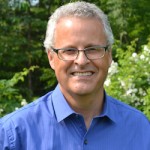 Written by Gary Ewer. Follow Gary on Twitter
If every music rudiments course has left you bleary-eyed, you need to try "Easy Music Theory by Gary Ewer." It's a video-based music theory course that starts at the very beginning ("this is a note..") and shows you all the rudiments of music in 25 easy lessons. It's time to more fully understand how music works!