I've seen a quote online, attributed to James Taylor, that goes, "I started being a songwriter pretending I could do it, and it turned out I could."
It's worth thinking about that statement, because there's a positive aspect to it, pertaining to one's basic zeal for songwriting: "If I just dive in, acting as if I know what I'm doing, it often works out.."
---
Gary's eBook, "Hooks and Riffs: How They Grab Attention, Make Songs Memorable, and Build Your Fan Base", is now available!  It's part of the 10-eBook Deluxe Bundle, on sale at a discount price right now. Visit the online store.
---
There's also a negative side, pertaining to the notion of being a "pretender" in the world of the creative arts: "I wonder if anyone else notices that I don't really have a clue what I'm doing?"
You need to stop worrying about the negative aspect of "being a pretender," because in a sense, everyone is a pretender in the arts. When writing a new song, no one knows what direction it's ultimately going to take.
So as writers, we all play the role of being a kind of artistic guide, allowing songs to move in whatever direction seems best. If you haven't thought of it this way before, be assured: there's a lot of "pretending" that we know what we're doing as that process works itself out.
James Taylor's observation that he's a pretender, though, I think pertains more to his basic zeal — his energy and desire — to get something written. And it's amazing how powerful and how useful that drive can be.
The Positive Power of Pretending
It also points to a mindset that I think you'll find useful, and it goes something like this: As you sit down to write your next song, try to make the assumption that it already exists, and that you're simply getting something committed to paper, or recorded.
It's something I do practically every time I write. I just assume that I've already written it, and that I'm simply getting it down on paper. Thinking that way has several benefits:
It speeds up my writing process.
It makes me feel artistically excited.
It helps keep writer's block at bay.
Here's how that might work for you. Turn on a digital recorder, and then:
Work out a 2- or 3- chord progression, with an accompanying rhythmic groove.
Start singing or humming a complete melody that goes along with your chords. This can sound a bit messy, but keep going!
Try not to immediately correct what you've done. Don't over-analyze, and don't evaluate as you go. Just sing.
As you get to the end of your melody, try going back and re-singing what you just sang. You'll find that you'll automatically start correcting bad moments.
Getting this far into the process should take you 1 or 2 minutes. If it's taking you longer, you're spending too long. Remember, you've got to get your mind in a place where you're pretending that the song has already been written, and you're just recording it.
This is a kind of stream-of-consciousness writing, and it takes a lot of energy and trust in your own musical abilities. What you wind up with, at least most of the time, is part of a song that sounds… not so good.
But that's just the start. From there, you begin to apply your musicianship, changing, editing, fixing what you've just written. As I've mentioned on this blog many times before, it's impossible to fix silence. If you've written nothing, you've got nothing to fix.
If you've never tried this sort of speed-writing before, I think you're going to be pleasantly surprised by how effective it can be to get something written quickly. Your next step, of course, will be to get lyrics working, so if you can, you might also throw in words as part of this speed-writing process.
Remember, don't get discouraged if your first melodic ramblings aren't up to your usual standards. Use what you've just created as a starting point, and within a day you'll have something close to a completed song.
---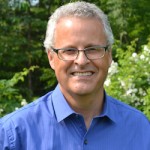 Written by Gary Ewer. Follow Gary on Twitter.
If you like starting songs by working out the chords first, you need a proper method. "Writing a Song From a Chord Progression" shows you exactly how to do it, and how to avoid some typical pitfalls. It's part of "The Essential Secrets of Songwriting" 10-eBook Bundle.