This is the time of year that many songwriters are heading back to school. Whether you're a student or a teacher, you're likely discovering (or are about to discover) that the amount of time you have to write music is becoming increasingly hard to find.
Are there any tricks for managing your limited time? Or must songwriters simply get used to squeezing the writing of music into those few minutes available to you each day?
The secrets to stress-free scheduling
In my book, "Beating Songwriter's Block: Jump-Start Your Words and Music", I devote Chapter 2 to helping songwriters come up with a schedule that's as easy as possible to establish and maintain. The four most important things to remember are:
Don't create a schedule that stresses you out. It's not something you'll ever be able to maintain anyway.
Find chunks of time in your day during which you know you can work alone and without other responsibilities. If you're babysitting, for example, you may find it difficult to concentrate on what you're writing.
Don't squeeze songwriting in by staying up later, or by getting up at an unreasonable hour. Waking earlier can help, but not if you aren't a morning person!
Find a way to have some downtime before every writing session. You'll need that to clear and focus your creative mind.
When it comes to actually creating a writing schedule, the key ingredient is the removal of stress. If your day is full of classes and then a work shift in the evening, you probably shouldn't write on that day, and not feel guilty about that.
Scheduling Your Songwriting
Actual scheduling is best if you consider your day to be three blocks of time: morning, afternoon and evening. That way, rather than considering your entire day and trying to come up with a stress-free hour during which you can write, you only have to think of one 3 or 4 hour time period at a time.
---
"Creative Chord Progressions" is FREE with your purchase of "The Essential Secrets of Songwriting" 10-eBook Bundle.

---
By thinking of your day in this way, it becomes easier: Let's say you have 2-and-a-half hours of classes in the morning, and you put in an evening shift at your job. Fitting in an hour of songwriting in the afternoon is really your only possibility, and it allows you to completely ignore the busier parts of your day. Remember, it does you no good to stress yourself over trying to fit songwriting in. Stress never helps the creative process.
Scheduling songwriting is a vital part of creative success. If you leave songwriting as something you'll do when you've got nothing else to do, you'll find that you'll often skip days because you've suddenly found something else to fit into your spare time. By scheduling your songwriting, you give it a position of importance in your life, and that's key to developing the discipline that's necessary for success.
And remember… write down your schedule. Treat it as being as important as a work or class schedule. You'll reap the benefits!
---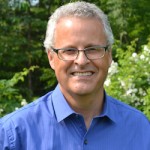 Written by Gary Ewer. Follow Gary on Twitter.
Are you practicing your songwriting, or simply reinforcing errors! Straighten out your technique with "The Essential Secrets of Songwriting" eBooks by Gary Ewer. Get them today at the Online Store, and get today's FREE DEAL.