These days, many or most songs that are produced for broad commercial appeal (i.e., hit songs in the pop genres) use melodies written by "topliners." A typical scenario might be that a producer sends out a pre-made instrumental track to musicians who can create melodies over these tracks. Someone comes up with melodies and lyrics to the producer's liking, and a hit song is born.
If this concept is new to you, you can get a good idea of how this would work by checking out AppleBeam's competition for topliners from a few years ago. Interested topliners were to take one of the tracks they were offering and create a "song" — a melody with lyrics. The winning entry is on that page.
In that sense, songwriting in the 21st century has branched to encompass several different possible definitions. You might be the kind of writer who writes traditionally: pen and paper, guitar in hand, creating a song from scratch and in a very rough form to begin with. Or you might be producing instrumental tracks waiting for someone to add the lyrics and melody. Or you could be the melody and lyric writer exclusively — the topliner.
If you're a topliner, your main musical gifts are your ability to
write catchy melodies;
add good lyrics, and then
sing well.
Does this change any of the fundamental principles of songwriting? My feeling is that topliners would do well to become as proficient at as many aspects of songwriting as possible. The more you know about the principles of songwriting, the better you are.
But specifically what should a topliner know in order to create good melodies? At least these:
Melodies should start low and move higher. Beyoncé's "Halo" (created as a topline over a produced instrumental track) starts low in her range, and moves higher and higher, peaking in the chorus.
Verse lyrics should set the scene, and chorus lyrics should express an emotional reaction.
The rhythms of verse lyrics can be more complex or involved, but chorus lyrics can be more effective if there is a solidification of rhythm. "Halo" doesn't necessarily show this trait, but Jack Garratt's "Breathe Life" shows this transition by switching from syncopated triplets ("Tell her I owe it to her…") and other rhythmic devices, to something more patterned and predictable ("Oh, won't you breathe life into these dead lungs…")
It's another common trait in pop songwriting to elongate the rhythms involved in singing the track title. In Garratt's "Breathe Life", you can hear how he stretches out the rhythms of those words, and doing so adds a shot of emotion that works well in a chorus.
Repetition of melodic ideas works well. Simply singing a long line of notes where nothing repeats, and no patterns are perceivable, creates a melody that's hard to remember and hard to sing. So just as with traditional songwriting, repetition plays an important role.
Toplining isn't for everyone, and I would certainly hesitate to say that it's taking the place of traditional songwriting. But it's a reflection of today's new technological possibilities. Done well, it can result in catchy songs that are fulfilling to write.
The principles of songwriting are actually the principles of good music, and have been around for centuries. The new way of creating songs doesn't really change the structure of good music.
---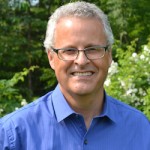 Written by Gary Ewer. Follow Gary on Twitter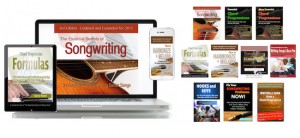 Thousands of songwriters have been using "The Essential Secrets of Songwriting" eBooks to polish their technique and improve their songwriting skills. Get a free eBook, "Creative Chord Progressions" if you buy the bundle today. READ MORE