I've always felt that humans learn more by connecting to a great metaphor than they do by a more direct (metaphor-less) description of something. Saying to someone, "I'm in love!" is, of course, clear and obvious. Saying "I'm over the moon!" is full of emotion and power, the kind of power that connects strongly to listeners and can build an audience base.
But metaphors can work against you by confusing your listeners if you don't use them properly. A relatively common problem with lyrics occurs when songwriters use a great metaphor, and then drop it and then use a new metaphor to describe the same thing. The various metaphors pull listeners in different directions, causing them to lose focus on what you're really trying to say.
---
Get this eBook FREE when you purchase "The Essential Secrets of Songwriting"10-eBook Bundle package. Eleven songwriting manuals for $37 USD!
---
Here's what I mean: You might describe some aspect of your life as a walk through a forest. But then you switch in the next line to describing a difficult relationship you're in as being a rope, stretched to the breaking point. In the next verse, you might then describe that relationship as being a fingernail on a chalkboard… You see what I mean. You're using many metaphors to say the same thing.
The confusion that the listener experiences comes from the lack of connection between those various metaphors. It's far better to write a lyric that uses a metaphor, and then explores all its various possibilities.
A great lyric where you can see this in action is in the song "Beyond the Sea," (Charles Trenet, English lyrics by Jack Lawrence):
You can see the full lyric here. It starts by painting a picture of a person seemingly standing at the edge of the sea, pining for a distant lover:
Somewhere beyond the sea
Somewhere waiting for me
My lover stands on golden sands
And watches the ships that go sailin'
What happens next is the start of the real magic of this lyric. The next verse includes the lines:
If I could fly like birds on high
Then straight to her arms
I'd go sailing
So as you can see, he's still talking about "sailing", but now it's a bird, not a boat.
The next verse gives us:
It's far beyond the stars
It's near beyond the moon
So now we're talking about love that leaves the bonds of earth, and goes "sailing" beyond the stars and the moon.
It's a great example of a lyric that takes an initial metaphor — sailing — and develops it beyond its original intended picture. All the possibilities of that metaphor are connected, whether it's a ship, a bird, a spacecraft… each little change in the initial metaphor builds on the previous one. Each change pulls the listener along in a wonderfully simple, engaging way.
Take a look at your own lyrics, and see what you've done regarding your use of metaphor. Are you pulling the listener along and engaging them? Or are you diminishing the power of your initial metaphor by introducing too many unrelated ones?
How to Develop a Metaphor
Try these steps for taking an initial metaphor and developing it into something that really works:
Write down the situation you are trying to describe. Example: My relationship with my child; The sadness I feel over the lack of peace in the world, etc…
Summarize a possible initial metaphor in one or two words. Example: tug-of-war (to describe your relationship with your child), etc.
Write a list of words and phrases that pertain to (and amplify on) your initial metaphor. Example: With "tug-of-war", you might write: tight; pull; rope; break; sweat; hard; dig in your heels; fall; win; lose, etc… Try to find other words and phrases, not necessarily about tug-of-war, but obliquely related: muscles are sore; Atlas; a string on my finger; thread; and so on.
Try to organize those words and phrases to create a sense of progression or sequence. Example: If you're writing about a bad relationship that gets better, you might order the words this way: rope; tight; pull; dig in your heels…. all the way to: string, thread, break, win… as a way of describing how the problems between you became less significant until they broke, and you both win.
Every word or phrase you put in the list won't necessarily make it to your song. In fact, you may only use three or four different developments of your initial metaphor. But it helps the listener to have that kind of connection.
Song lyrics are powerful when they make a clear, emotional connection to the audience. Developing an initial metaphor so that ideas that follow have a relationship to it is a great way to ensure that the connection you're trying to make really works.
---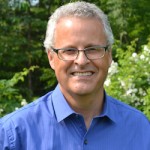 Written by Gary Ewer. Follow Gary on Twitter
Practice makes perfect, but only if you aren't reinforcing mistakes. Get going in the right direction – Get "The Essential Secrets of Songwriting" 10-eBook Deluxe Bundle, and this special deal.