As you know, I don't deal much, if at all, with the technical side of the music industry on this blog. I'm a composer, and I leave any of the technical bits to other people who really know what they're doing.
But I know this much: if you're going to put your songs online, it's dangerous to upload rough, unfinished versions. The main reason is that even though you may know that it's a work in progress, pretty much everyone else will simply hear it as your finished version, no matter how much you tell them "Here's just a rough, unfinished version of my latest song."
---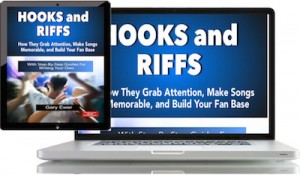 There's more to a song hook than meets the ear… a lot more. "Hooks and Riffs: How They Grab Attention, Make Songs Memorable, and Build Your Fan Base" is a vital manual for any serious songwriter.
---
And they'll make a judgment of your song based on that rough, quickly recorded version.
The good news is that getting a song in shape, with today's technology, isn't overly difficult, even just using free recording and mixing software, and using your musical ear to guide you.
I think getting songs online gives you great opportunities if you're trying to get the attention of important people in the industry. But there's no two ways about it: people (even industry execs) are more likely to judge what they hear, and may not be so good at hearing potential.
Doing rough recordings of your songs can be an important step in the songwriting process. It gives you the chance to hear how the melody is interacting with the chords, how the lyrics are coming across, and give you ideas for how to proceed with a song in which you feel a bit stuck.
But that rough version should be for your ears only.
So when you get to the stage where you'd like others to hear what you're doing, take the time to do as nice a version of your song as you possibly can. If you don't know enough about the technical side of doing that, get help from someone who does.
---

Written by Gary Ewer. Follow Gary on Twitter.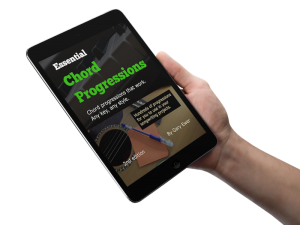 Looking for lists of progressions you can use in your own songs? "The Essential Secrets of Songwriting" eBook Bundle has 2 main collections, plus eBooks on how to harmonize your own melodies, and more.