If you play a musical instrument, it's a no-brainer that you'll spend a good deal of time practicing. But as a songwriter, you may not consider practicing to be a big part of improving your abilities.
But practicing your songwriting is important. It doesn't just hone skills, it helps keep writer's block at bay by giving you smaller tasks that are easier to complete, and completion of a task makes you feel successful.
How Songwriters Practice
It can be an important part of songwriting practice to keep a journal. I want to talk about what that might look like, but before I do, I want to go back and describe what practicing could mean to a songwriter. What sort of things can you do that would constitute practicing?
---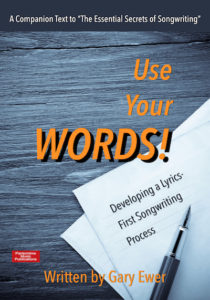 Get your lyrics working for you with a copy of "Use Your Words! Developing a Lyrics-First Songwriting Process." Right now, it's FREE with your purchase of "The Essential Secrets of Songwriting" eBook Bundle. 
---
Here are two important ideas, based on blog posts I've done in the past on this topic:
Practicing lyrics. A few years back I wrote an article called "4 Fun Games to Hone Your Lyric-Writing Abilities." It gives you ideas for stimulating your mind to come up with lyrics quickly.
Speedwriting. You can gain a considerable amount of confidence by doing some speedwriting. Speedwriting has a way of making the task of writing fun. There's no pressure to keep anything you write, so it can diminish the pressure you feel when it's time to get writing. Some articles I've done on this:
And now, to the journal. What should you be putting in a songwriting journal that would be useful?
Keeping a Journal
A songwriting journal can be anything you want or need it to be, so first and foremost, it needs to be something from which you'll get fairly immediate benefit, or you'll quickly lose interest in keeping one.
Decide if this is something you'll keep in a digital format (on your phone or computer) or in a physical notepad. This is important – it needs to be something you'll have on hand pretty much all the time.
To determine what you should be putting in your journal, here is one suggestion for organizing it. This may not necessarily work for you, so feel free to play with this to come up with something that you find useful:
Make a list of main songwriting topics. This list should include Lyrics, Melodies and Chord Progressions. In addition to having a section called "Lyrics", you might want to be more specific; within that section, write "Imagery", or "Rhyming", or some other such aspect.
Include other items on the list that are of particular musical interest to you. This might include: Instrumentation Ideas, Songwriters, and anything else in the world of songwriting that interests you.
Create categories for your journal. Transfer the list of topics you've created to your journal, so that you now have a multi-sectional journal that's ready to use. In addition to the topics that make it to your own list, include a category called "Listening". This will be a list of songs (and observations about those songs) that you've listened to, enjoyed, and feel that you can learn from.
Putting a Journal to Good Use
So how can you use a journal like this?
…As a Scrapbook
When ideas for a line of lyric occurs to you, or perhaps if you discover a good chord progression, write them down. In that sense, this journal is something you'll open every time you start your songwriting for the day.
…As a Workbook
Your journal can also be a workbook. As you do the suggested lyric-writing games, you can keep the results here. If you do speedwriting and record the results, you can copy and paste the sound file name here for easy reference.
The "Listening" section should be something that will be very important to your development as a writer. Don't write down the titles of every song you listen to, but keep this section limited to those songs that have made a powerful impact on you.
Once you've written the title, you'll also want to write down what about the song you found most influential, and perhaps brainstorm ways that you can incorporate these ideas into your own writing. This can take the form of prose: simply write your observations down. It can be in bullet list form, or simply as short notes to yourself.
The benefit of the "Listening" section is that it keeps you thinking about the ways in which other good songs and songwriters have solved the problems that you're presently working to solve. It can give you a great boost of inspiration.
The Benefits
A songwriting journal can be whatever you want it or need it to be. No matter what you do, however, remember that it needs to be useful. If it's not organized in such a way as to be a help to you as a songwriter, keeping a journal might simply be a waste of time. So take the time to get it well organized and working for you.
Over the coming months and years, it can be an interesting book to go back and look at. It will remind you of the kinds of issues you've been solving over your life as a songwriter.
Done well, a songwriting journal helps by keeping you feeling efficient. It can help take the feeling of randomness out of songwriting, allowing you to see your progress, and to keep you focused on the aspects of music that need your attention.
Good luck!
---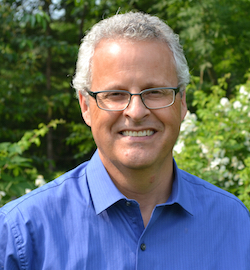 Written by Gary Ewer. Follow Gary on Twitter.
"The Essential Secrets of Songwriting" eBook Bundles cover every aspect of songwriting technique. How to write better melodies, chord progressions, lyrics, and more. The bundle packages contain hundreds of chord progressions you can use as is, or modify as you see fit.