I haven't been doing a lot of writing over the past week or two, but that's normal for me when it comes to those couple of weeks around Christmas and New Years. I love writing, but it's not necessarily my go-to activity for relaxing.
---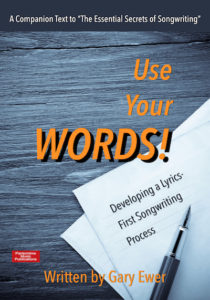 Are you trying to make your lyrics more important in your songwriting process? This eBook can help: "Use Your Words! Developing a Lyrics-First Songwriting Process." Take advantage of this FREE offer.
---
For me, it's listening. As you know, I often mention on this blog how important listening is to anyone who writes music. Listening has a way of recharging your batteries and stimulating your musical imagination.
Once the New Year passes, I find myself feeling energized and excited about writing again, and I know that listening to good music is the reason for my new enthusiasm.
The holidays may not be your time for relaxation, particularly if you're preparing for a big New Years gig. But in any case, I hope that you've had the chance to discover new music, perhaps songwriters that are new to you.
There's nothing like being able to take a couple of weeks away from something like songwriting, guilt-free, and let your artistic process begin to rebuild and grow. If you've been able to do that, I hope that you feel that pleasant resurgence of artistic excitement as new ideas take over your imagination.
As 2019 approaches, it's a good time to take stock of where you are as a songwriter, and make specific plans about how you want to improve as a songwriter. As I've mentioned often lately, improvement isn't possible without something changing in your songwriting process.
Your musical imagination is a kind of pool that you can dip into to create new music. Listening allows you to deepen that pool, and that in turn allows you to modify your songwriting process, creating music that the old you from a year or two ago wouldn't have done.
If you've been discovering new music or new songwriters, please feel free to write a comment below and let us all know who has been stimulating your imagination.
---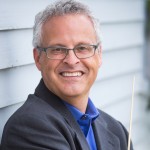 Written by Gary Ewer. Follow Gary on Twitter
If you're ready to study — to learn why a great song succeeds — and then to apply those discoveries to your own songs, you're ready for "The Essential Secrets of Songwriting 10-eBook Bundle."