Every songwriter is a communicator. Most of the time what you're communicating is obvious from the title and lyric, but there's so much more than words that contribute to the meaning of a song.
A few years back I did a blog article that compared two renditions of "Always On My Mind" (Wayne Carson, Johnny Christopher, Mark James), the Willie Nelson version and the Pet Shop Boys rendition.
---
Does chord theory give you a headache? "The Essential Secrets of Songwriting" 10-eBook Bundle includes several eBooks meant to show you exactly how chords work. It also includes hundreds of progressions you can use right now in your songs, and formulas for creating your own in seconds. Get today's free deal: a copy of "Creative Chord Progressions"
---
Everything about each version is identical — except for the tempo. I made the point of saying that the faster tempo of the Pet Shop Boys's version brought out a different meaning in the text. We start to hear a "I'm willing to try it again, but I'm OK with moving on with my life" attitude.
That's an example of how we hear meaning that's not specifically there in the lyric, but comes more from some other aspect of the music. No matter what we do with our songs when we write and record them, we're communicators.
Your Songwriting Legacy
As a songwriter, you might spend a lot of time thinking about your choice of words, and I applaud that. If you're looking for a legacy, your lyrics — more than almost any other song element — will contribute to that more powerfully than almost any other aspect of your writing.
But you also need to consider that a powerful lyric can be demolished by song elements that aren't partnering well. Assuming you've got your lyrics working the way you want, here are the other bits that will either enhance your words or destroy them:
Your general performance level. If you sing out of tune, get voice lessons. If you stumble over chords, get guitar lessons. If you don't know what to do with your song, work with someone else: a songwriting partner, a producer — anyone who can listen with a fresh set of objective ears.
The effortlessness of your writing. If words are to be meaningful, they need to glide effortlessly off the page. They need to sound conversational but meaningful; simple but strong. One line needs to sound like the logical follower of the line that precedes it.
Melodies that act like partners to the lyric. Words don't exist in isolation. They are delivered on a contoured line that we call melody. It may seem to audiences that melodies are a random organization of pitches, but there's nothing random about a good tune. As melodies move up and down, they offer prominence to various words within the lyric, and it's a crucial partnership.
There's so much more, but what really matters is this: there is no song for which the lyric is important but the music isn't. Even if you're a lyrics-focused writer, the other musical elements that happen around the lyrics are going to power-up your words, or leave them lying in a meaningless pile.
In other words, to improve your lyrics, you may need to spend time looking at everything else except the lyric.
---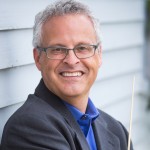 Written by Gary Ewer. Follow on Twitter.
"Essential Chord Progressions"
 give you hundreds of progressions you can use as is, or modify to suit the songs you're working on. If all you need are some chords to get you going, check out this ebook collection.