To write a love song lyric means different things to different songs. You can write about how nobody understands your relationship, or you can write of simpler things: how much you love the other one. Or perhaps you'll use imagery: your love is like a flower garden, a walk in the park, a sunny day… that sort of thing.
But what kind of love song lyric has the best chance of really making a powerful connection to your audience? I believe it's the kind of lyric that speaks mostly of the other person, not one that's centred on the singer. A couple of examples:
"Something" (George Harrison)
Something in the way she moves
Attracts me like no other lover
Something in the way she woos me…
Somewhere in her smile she knows
That I don't need no other lover
"Just the Way You Are (Bruno Mars, Philip Lawrence, Ari Levine, Khalil Walton, Khari Cain)
And when you smile,
the whole world stops and stares for awhile,
cause you're amazing, just the way you are.
Writing a lyric — love song or otherwise — tends to follow specific patterns for specific songwriters, just as any one particular songwriter will tend to use similar chords, similar melodic shapes, and so on.
And so you might not be noticing that when you write a love song, you're tending to write always from one perspective: how you feel when you're around the other person, without much mention of the other person's best attributes. There's nothing wrong with that, of course. There are many songs that write from that perspective:
"The Way You Make Me Feel" (Michael Jackson)
Hey pretty baby with the high heels on
You give me fever
Like I've never, ever known
You're just a product of loveliness
I like the groove of your walk,
Your talk, your dress
I feel your fever
From miles around
I'll pick you up in my car
And we'll paint the town
Just kiss me baby
And tell me twice
That you're the one for me
That lyric is actually a pretty good one. And one of its most effective techniques is how he creates a relationship within the lyric by using personal pronouns. Just glance through the lyric and see how quickly he switches from "you" to "I" (or "me").
Having said that, there's a danger in always writing your love for someone else: you haven't really given your audience a chance to put themselves in your position. You haven't really described anything that they can connect to. You've simply told people, through your lyric, that you're in love.
To make that all-important connection, you need to do more. Make sure that at least some of your love songs are about the other person, not always about yourself.
---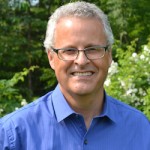 Written by Gary Ewer. Follow Gary on Twitter
The ideas in this blog article are the kinds of things you'll read about and discover in "The Essential Secrets of Songwriting" 10-eBook Bundle. Discover the secrets of songwriting that really grab attention: chords, melodies, lyrics, form, and more. Get today's FREE DEAL: a copy of "Creative Chord Progressions"