Every time I hear the opening bars of "Thus Spake Zarathustra", by Richard Strauss, even after decades of being familiar with it, I still feel an incredible sense of awe and amazement. You may not know that title, but you do know the piece: it's the theme from "2001: a Space Odyssey."
Context is everything. It's such a great opening to a piece, but what makes it even more astounding is that it was composed in 1896. It has the quintessential sound of a modern film score, but when Strauss wrote it, space travel was science fiction, most people were getting about on horse and buggies, and most houses didn't have lightbulbs.
The Intro in Classical Music
That musical introduction, with solemn trumpets and wildly contrasting dynamics, reminds us that a good introduction can be the most powerful moment in a piece of music. We think of introductions as setting up and giving context to the main song that is shortly to come, but an intro can be a powerful section unto itself. Many people are completely unaware that the theme from "2001: a Space Odyssey" is merely the first 2 minutes of a work that lasts more than 30 minutes. The intro is all they know.
Some other classical works that have intros that have a similar power for demanding attention:
---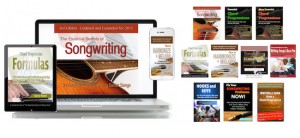 Thousands of songwriters are using the materials from "The Essential Secrets of Songwriting" eBook Bundle to improve their songwriting technique. They're discovering their own hidden talents, abilities they never knew they had. Now, it's your turn!
---
The Intro in Pop/Rock Music
In pop/rock music, we tend to think of an intro as something that purposely doesn't upstage the rest of the song, so we've learned to accept intros that don't make much of a statement. But every once in a while, I think it's important to do something in an intro that demands that people stop what they're doing, and listen!
It doesn't need to start loudly – it usually has more with the way it's been written mixed with the style of the performance, like the iconic opening to Dire Straits' "Money for Nothing", The Beatles' "Come Together", or Deep Purple's "Smoke on the Water"
In any case, a great intro has a strong psychological effect on the listener. It makes them think something epic is about to happen, and quite often that becomes a self-fulfilling prophecy. "Money for Nothing" would still be a great song if it started with a standard guitar-bass-drums vamp, but there can be no denying the impact of that powerful, lengthy introduction.
You may think of what you do for an intro as being a production issue that can be dealt with at the recording stage, but epic intros become a songwriting issue when they're powerful and lengthy. To create something that really grabs attention, keep the following in mind:
Treat the intro as a mini-composition. Yes, it needs to connect well to the verse, but before you get to that stage, think about the compositional elements in its structure: Does it start loud? Does it involve melody, or is it based on a guitar-based arpeggiated riff, like Guns N' Roses "Sweet Child of Mine"?
Don't lose your "train of thought." Remember, after all is said and done, it's the intro, not the song. So verses and especially choruses still need to sound great and work well.
Use your intro as something that can return throughout the song. So an epic opening like we hear in Van Halen's "Jump", or in Rush's "Spirit of Radio."
By the way, just hear what a powerful, recognizable intro can do for your live performance: When Rush starts a live Toronto (2003) performance of "Spirit of Radio", they begin with an instrumental of "Paint It Black", the crowd loves it. When they then move into their intro for "Spirit of the Radio", the audience is pumped! That's the power of a great song intro.
---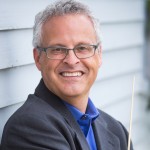 Written by Gary Ewer. Follow Gary on Twitter
Do you get stuck at the chord progression stage of songwriting? This eBook, "Creative Chord Progressions", is being offered FREE with your purchase of "The Essential Secrets of Songwriting" 10-eBook Bundle.