After decades of love songs, guess what still sells? Love songs.
There's something about love that people still want to hear about. Yes, your audience still wants to feel you tug at their heartstrings. And what's strange — maybe even bizarre — is that you don't really have to say much of anything unique on the topic at all.
Whether it's Ed Sheeran singing that "I will be loving you 'til we're 70", or perhaps Bruno Mars complaining that "you walk around here like you wanna be someone else", it seems the listening public want to hear about it.
What is it about love that we tolerate, and actually seem to crave, the same old thing, with no particular need for a unique approach?
The real answer pertains to why we listen to music at all. We like to experience an emotional reaction. And, it would seem, the more rudimentary that experience, the better.
As a songwriter, that might mean that you're trying too hard if you spend a lot of time trying to concoct something deeper, something more innovative. The good thing about love as a song topic is that everyone has experienced it, and for many, those experiences have been powerful ones.
But I believe there's rarely anything bad that can come from trying to be unique, even with something as ubiquitous as a love song. So if you're working on a love song, and you wonder if you might be able to offer a new take, here are some suggestions to consider:
Try a different point of view. Instead of writing a lyric that tells everyone how you feel about another person, see if you can rework the lyric so that you're in the role of observing a relationship between two other people. It can be tricky to get this to work, but it's what Lennon and McCartney did with "She Loves You."
Write about other kinds of love. It's typical to think a love song is about romantic love. But listeners will have powerful reactions to any kind of love: for a child, for a sick friend, for your country, etc.
Write about after a break-up. Break-up songs are powerful, but you can hit an emotionally higher tone by writing about how you've recovered from that break-up. It keeps things feeling positive.
Give an alternate viewpoint. Gotye did this in verse 2 of his hit "Somebody That I Used to Know." He allows the former love interest to have her say, and it gives a more complete picture of what is rather common in most break-ups: two points of view.
Don't work too hard to be unique. Remember that what people really want is the emotion, not the facts. So yes, it is possible to work too hard at this. Simplicity is always going to win out in songs that touch the emotions of the listener.
---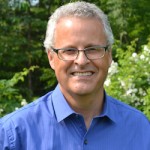 Written by Gary Ewer. Follow Gary on Twitter.
The free deal continues. Get a copy of "Creative Chord Progressions" free of charge when you buy "The Essential Secrets of Songwriting" eBook bundle. Eleven songwriting eBooks that cover every aspect of composing music. Take your songwriting to a new level of excellence.