It's important not to equate quantity with quality when it comes to anything. It's true that we look with some reverence at the songwriters who have churned out hundreds of songs. But I think (at least I hope we think) that just because someone has written hundreds of songs, we haven't really said anything with regard to the quality of that music.
Complexity tends to slow output. Haydn (1732-1809) wrote more than 100 symphonies, while Beethoven (1770-1827) wrote only 9. But Beethoven lived at a different time, and symphonies were longer and more complex. It took longer to work out the details.
---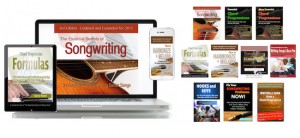 "The Essential Secrets of Songwriting" 10-eBook Bundle covers every aspect of how to write great music. No stone left unturned! How to create great chords, lyrics, melodies, and much more! Get today's free deal: a copy of "Creative Chord Progressions"
---
Similarly, if you were asked to write a song in an early 50s-style rock and roll, you might be able to toss that off in a few minutes or so. But today's songs are usually longer, and less predictable. So it takes longer to work out exactly how you'd like a song to go.
So it shouldn't surprise you if your songwriting output isn't quite at the level that songwriters from decades ago experienced. But is there a way to increase the number of songs you write?
If you're looking to increase your songwriting output, here are some tips that might help:
Schedule your songwriting. It doesn't have to be the same time every day, but scheduling it into your day equates to treating your songwriting efforts with respect.
Keep several songs on the go at any one time. Some of the best progress you can make on a song happens when you've set it aside, apparently not thinking about it. Use that time to start working on something new. You won't get them confused, so there's almost no way to have too many irons in the fire.
Explore many different styles. If you write standard pop songs, you need to branch out and start to explore the many different sub-genres that will give your music a new, unique sound. The best way to facilitate this is…
Listen to music every day. Listening is one of the best ways to expand your own personal writing style. It's easy to get advice these days on what you could or should be listening to. Type "best metal music", "best country music", etc., into a search engine, and you'll be amazed at how it can change your own approach to songwriting.
Partner up with another songwriter. Finding a songwriting collaborator that you really feel comfortable with may not be easy, but you'll reap the rewards. That other writer will take your own writing in a new direction, and as long as it's someone you find easy to work with, there's almost no downside.
Don't forget that if you're involved in a songwriting collaboration, it's best to carefully define that collaboration, preferably in writing.
How much you or your partner actually contribute to a song can be a real headache to figure out, and so it might be best to state that any collaboration will result in a 50-50 split of any royalties. That way, you avoid nasty conflicts over who contributed how much.
A final thought: songwriting output can be something that provides songwriters with needless worry. It's a far better use of your time to get something sounding as good as it can.
---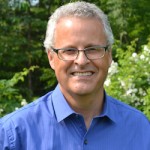 Written by Gary Ewer. Follow Gary on Twitter
Practice makes perfect, but only if you aren't reinforcing mistakes. Get going in the right direction – Get "The Essential Secrets of Songwriting" 10-eBook Deluxe Bundle, and this special deal.